I did a page a few days ago about the wonderful layered sand art that I saw on my recent holiday in Egypt. This week's page for
The Studio Sketch Challenge
is also about art that I saw there ... the art of towel folding. It is many, many years since I holidayed in a hotel (self-catering is easier with a family of fussy eaters) and so I was quite enchanted by the towel sculptures that greeted me each afternoon. Wonderful.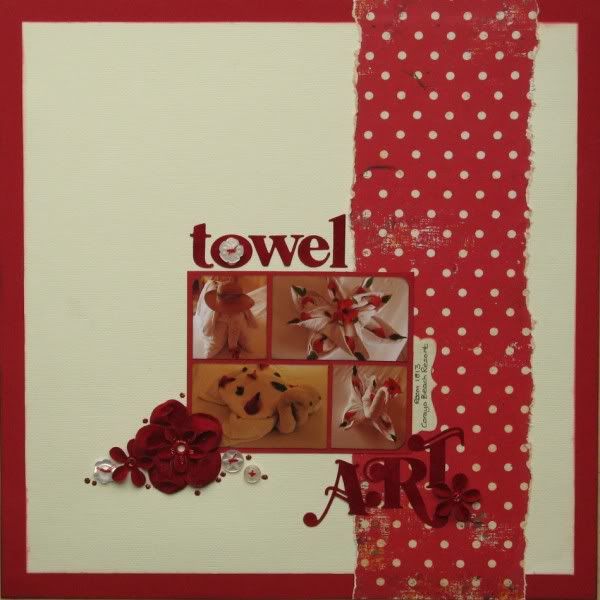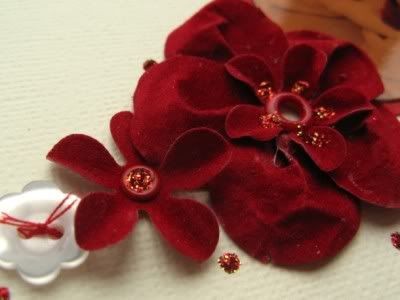 I've used two sheets of cardstock (the red one was gutted of course, which allowed me to mat the photos), a strip of Daisy D's Cherry Tomato paper, some buttons, Candy Cane Stickles, and some lovely red velvet "paper" to cut flowers and Sizzlit Broadway Melody alphas from. I've actually reversed the letter "A" as it fitted better with the rest of the letters that way around. The large flower is based on a tutorial I saw over at
Scrap a Little
. So simple to do: just five punched circles. I can see a lot more of these appearing on a page near you soon.