Did I mention that I like sketches? When I saw
Sketchy Thursday's
offering this week I knew I had to use it - and so I have stayed up
very
late tonight to get this page finished before the deadline! Naturally I changed a few things and of course I used some more stash from my home-made Counterfeit Kit (contents
here
).
I've inked and covered some extra bare chip alphas from my stash for the title, but the tiny alpha stickers are from my kit. There are no apostrophes in the set so I went with "I like to be" rather than "I'd like to be" - I'm a proper punctuation kinda girl!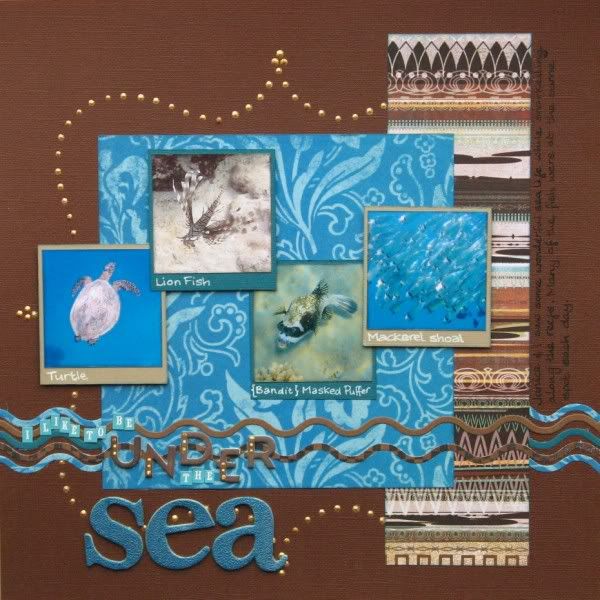 Photos courtesy of my fellow holidaymakers - thank you
The "waves" are cut with a Sizzlit decorative border die and I used a template to place Liquid Pearls in a fancy shape across the page. Don't tell, but part of the photo positioning was determined by a smudge of the thumb!
Well, I cut into the final sheet of paper from my Counterfeit Kit tonight - it is now officially a pizza box full of scraps!. I reckon there's one more page in it before the card-making begins!