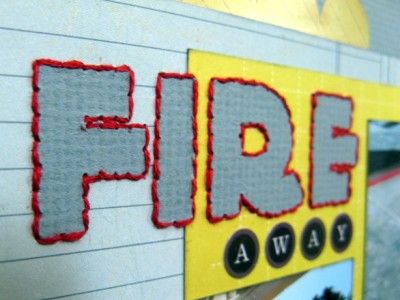 It's the little things that separate us, make us unique!
Brits wear pants underneath their shorts. Yanks wear shorts underneath their pants.
I walk on the pavement. You might walk on the sidewalk (but don't drive on it or someone might think that
you're an idiot!
).
When it's my birthday, people here send me greetings. In Holland they also congratulate Hubby (for what? Having such an old wife?).
I like stitching on my pages. My friend does not.
We have red fire engines which connect to unobtrusive hydrants under the ground ... whereas Americans ...
I was fascinated to see a real "live" American fire hydrant when I visited Las Vegas. Even more intrigued to find that they came in different colours. Post-holiday Googling advised me that these two were just plain boring compared to some American hydrants, but they made me happy at the time :o)
This page was made with supplies from my
November Counterfeit Kit
for one of the challenges in the recent
UKScrappers
Cybercrop - to scrap about the little things that you spot along the way. Do you take photos of oddities when you are away from home? Do you scrap them?