Occasionally it does.
Confronted by an empty cutting mat and neatly tidied supplies. Overwhelmed by a pile of newly printed photos and a mountain of stash.
My mojo disappears. Entirely.
What to do? Where to start?
I normally resort to a quick surf around my favourite sites: what's the weekly challenge over on
UKScrappers
, or is there an inspiring sketch at
Pagemaps
, or how about a sketch or a challenge from the
Counterfeit Kit Challenge Blog
? Or some combination?
The second challenge for November at the CKCB was to use autumn foliage for inspiration. Hmmm - not an easy task with the colours I had chosen for my kit, nor great for the photos I wanted to get scrapping with. So I did a quick Google for images and found this gorgeous spectrum of leaves from the same maple tree. I'm a sucker for a rainbow of colour ...
And here's the page that grew out of that inspiration: spiky shapes, colourful changes, curves ...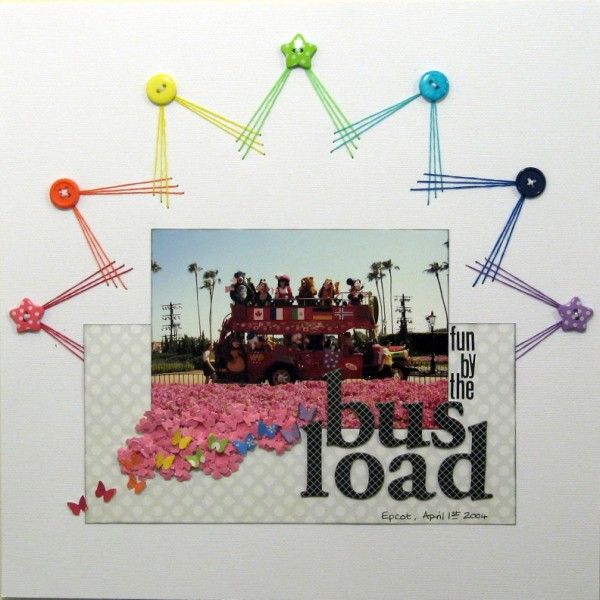 It's a
little
bit of a cheat to be honest as the only things from my
November Counterfeit Kit
are the block of paper and the large alphas. And yes, I did manage to combine it with the weekly challenge on UKS which asked for home-made flowers, punched shapes (they're made with snowflakes), inking and crumpling!
I'm off to look for a sketch now to keep my creative juices flowing and stop inspiration from leaving!