A friend invited me to accompany her on a 7 mile ramble through the countryside. That's twice as far as I normally walk for pleasure or exercise, but I decided to accept the challenge. Had it been weather like we've had this weekend i.e. torrential rain, I might not have managed it. However we were exceptionally lucky and not only did the rain hold off, but the sun shone. The other Ramblers were welcoming and the pace was more like an amble so I had no trouble keeping up. Indeed, it was slow enough for me to take a snap or two too: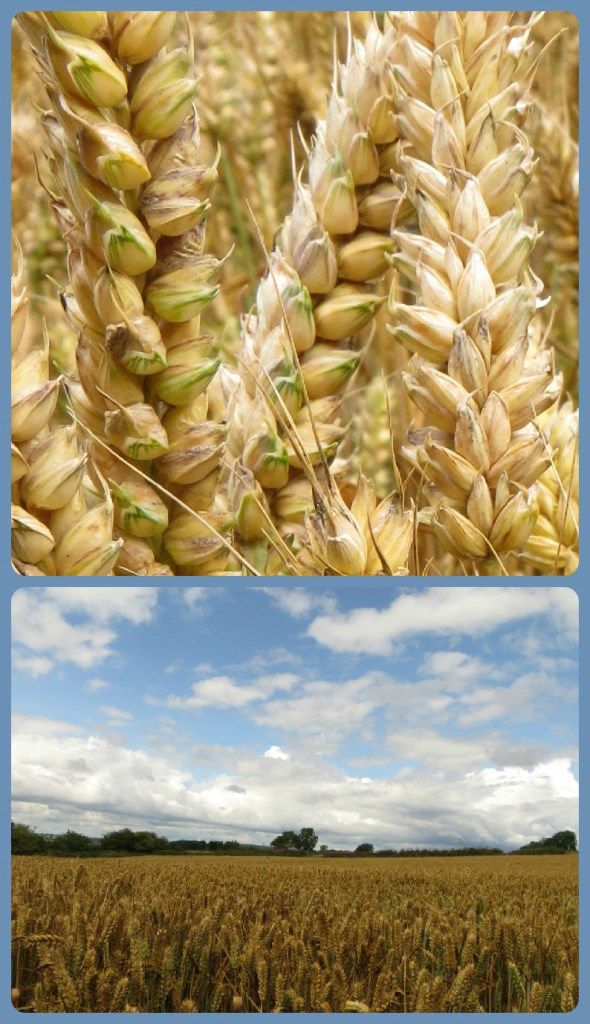 I have no idea whether the corn is close to harvesting but the farmer had been kind to us, leaving a footpath free for us to walk down:
Happily joining in with Helena's
32nd Zoom In Zoom Out
, why not ramble over there to see what golden items others have spotted.