It doesn't take an awful lot to put a really big smile on my face:
Watching a blackbird pecking at the halved apple I put out near the bushes
The unbidden arrival of a hot, steaming mug of tea
Cherry blossom falling like pink snow
Listening to giggles upstairs
An unexpected hug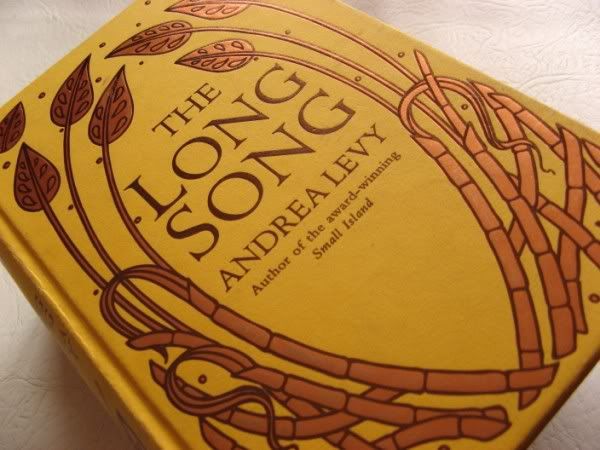 And most recently, spotting this month's Reading Group book on the library shelf which means I don't have to order it in specially, and nor do I pay the £1 reservation fee. On top of that bit of luck I was quite taken aback at how beautiful this particular copy is: a bright sunny yellow cover, embossed front, back and spine with a bronze design and lettering, with decorated end papers
and
chapter heading illustrations. It's not even an old book; published in 2010, the people of Headline Review obviously understand that we readers still appreciate a good cover, even if we don't necessarily judge the book by it!
On the subject of books ... I'm to be a
World Book Night Giver
... Hurrah! Watch this space as some of those books will be given out right here!
P.S. These little rays of sunshine have brightened my day - if you pop over to Julie's blog she has a whole
month of sunrays
going on!