Hubby and I often go out for a walk at the weekend. We tend to tread the same routes around our village, adding variety by going anti-clockwise sometimes ... and whenever we see a sign for a footpath going across the fields we remember we forgot to study the Ordnance Survey map in advance and therefore have no idea where the path will lead!
We had to laugh last weekend when we were out enjoying the chilly sunshine: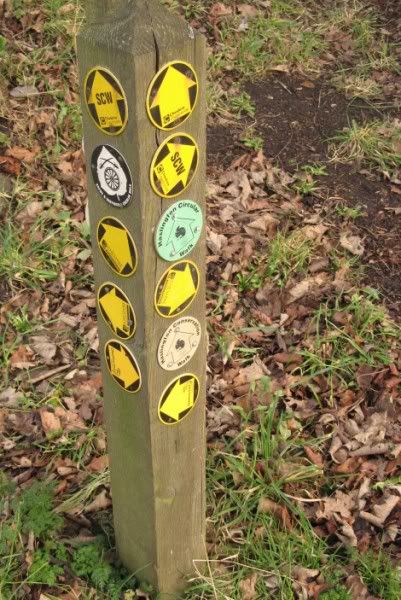 Sometimes too much help is no help at all!