Away we go! The first challenge of the year is up at the
Counterfeit Kit Challenge Blog
today and it's a special one. Take a look over
there
because you will not only find details of the challenge criteria, but also hear all about the re-introduction of the CKCB
members
' blog hop associated with it.
I've already had a go with the challenge, but used up the remains of my
November Counterfeit Kit
to do it with (as long as the supplies get used it's all good LOL)!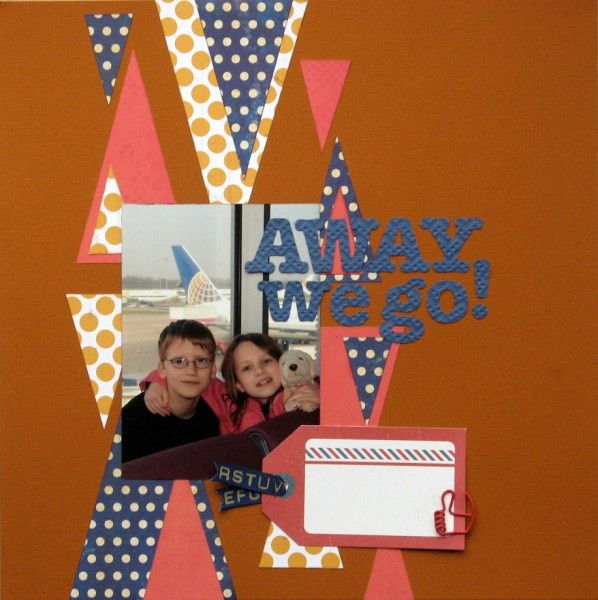 A blank journalling tag - apologies - because I still need to quiz Child No.3 on the name of her travelling companion (the one on the right). Using a sketch from
Scrap Friends
I had fun adding Spellbinders So Trendy embossed texture to my title letters which were cut with my Sizzlit Round-a-bout dies.
Can you guess what the criteria for the first challenge from the CKCB are?
No?
To use three patterned papers, three embellishments and a three word title - the use of a three pointed shapes or a photo with three subjects is entirely optional and probably over the top!!
There is now plenty of time to be inspired by the challenge,
sign up for the blog hop
and schedule your post. Will you join me? I loved the flexibility of this challenge so much that I'll have another page for you (this time made with my
January
Counterfeit Kit, honest) - hope to see you then!