Well as usual I'm not really managing to keep up with my projects. It's day 6 of September and I've completed just 3 pages of my LSNED book. In my defence the colour printer ink packed up on Friday night while I was getting ready for my Saturday crop (thankfully,
after
I'd printed some photos to take!), and I'm waiting for them to arrive from Amazon. There's a lesson in itself -
when the printer starts warning you that the ink is running low - order ink straight away!
September 2nd saw Child No.3's return to school, wearing one of the new blouses that I had bought to replace the too small and heavily stained ones (why do kids these days not wear aprons in Art lessons???). So far, so efficient. Unfortunately, despite having tried them on for size, neither she nor I had spotted that the collar was wrong: she needs a rever collar as they no longer have a tie as part of their uniform. Unbuttoning the top button of a normal blouse simply will not do. So, it was time to fish an old blouse back out of the charity rag bag for her to wear (creased) to school and I had an emergency trip to the shops to exchange the blouses. I knew there was a reason I hadn't got around to sewing name labels into them!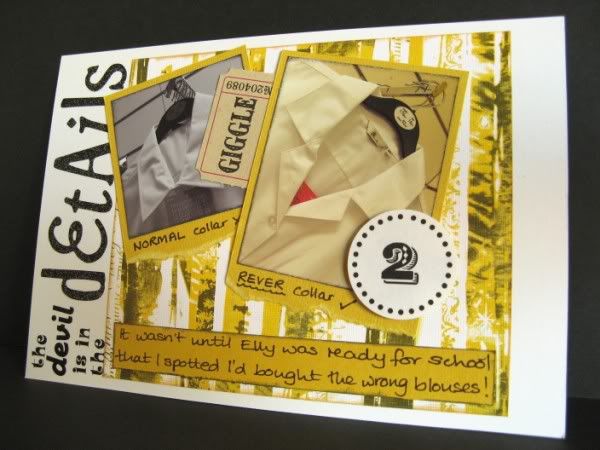 I am not a particularly punctual bod ... as my friends will attest! Things have become even more erratic for the last few months as the buckle on my watch strap broke, leaving me watchless. I couldn't just go and get any old watch strap - it needed to match the watch face. With hindsight I could probably have just fitted a new buckle, but that didn't occur to me at the time. Eventually watchstrap searching came to the top of my To-Do list and within two days I could wear it again ... and annoy my friends with the LOUD ticking it makes. Funnily enough today I was on time!