Do you blog your days?
Do you scrap your months?
I'm not great with committing to year-long projects, but I had a whale of a time with Scrapbook & Cards Today's Project 12 in 2010, producing a whole album of double page layouts (
some of which I've blogged about
) documenting the family activities with photos and words.
2011 however, was an utter failure and I gave up half-way through March ending up with a
double-page summary
for the whole year instead.
This year I've been playing along with
Julie's Month In Numbers
and using the blog posts to get my months onto paper. I'm still behind (I've only just published
June's MiN post
, and not all the numbers have made it onto paper) so I took advantage of the
third challenge from the CKCB
to take inspiration from a summer garden and get
July's numbers
scrapped and August's page ready to go.
I combined this with the weekly challenge on UKScrappers which called for
stitching, tearing, recent journalling and non-flat ribbon!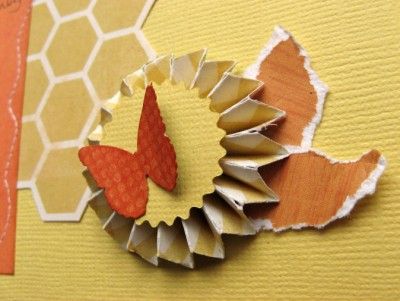 My
August Counterfeit Kit
was perfect for a summer garden theme with lots of warm, sunny colours, some honeycomb and stem patterns and I adapted the die-cut rosettes to look like the sun (
at least I think it does
) and flowers by snipping the straight edges at an angle.
These pages cheer me up - they are so sunny - unlike our current weather - torrential rain, strong winds and no sign of the sun at all!
Hopefully your garden inspired crafting will also bring you joy - link up
here
and I'll come and look