My Summer Photo Scavenging hasn't been going too well. I'd only managed two photos and already blogged about them by the time Rinda had her
Photo Scavenger Hunt Link Up Party
! In the interests of not leaving the other 19 items on the list until the last week of the Summer Equinox while I wait for spectacular-days-out-type photo opportunities, I thought I'd better accept some home-grown subjects instead!
Luckily the Great British Summer is making a yet another reappearance so I managed to snap some smalls (and not so smalls) on my clothesline ...
#2 - Clothesline
... and we had a few minutes to relax in our own hammock ... I'm ignoring the hanging from a tree bit!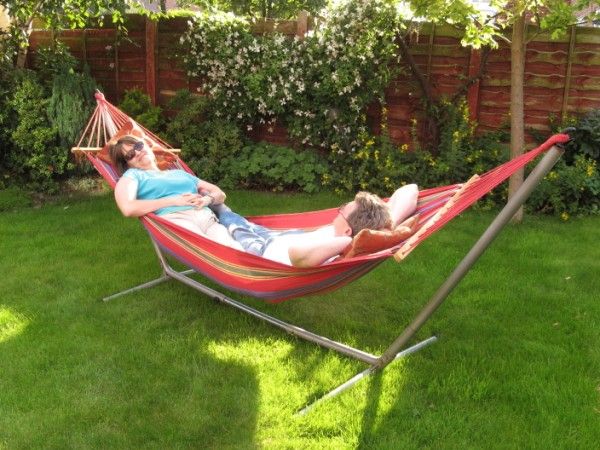 #20 -
A swing hanging from a tree (or a hammock)
We love our hammock - a double one,
just
about coping with Hubby & me at the same time - that
started life as a trampoline
and was built indoors thanks to an equally rainy summer!
I also remembered to take my camera to the supermarket which is built in front of Crewe Heritage Centre where they have ill-fated
prototype Advanced Passenger Train
- the UK's first and fastest tilting passenger train that initially made some travellers nauseous because it worked
too
well: they could
see
the curves but couldn't
feel
them!
#5 - Train
Five photos down, 16 to go ...