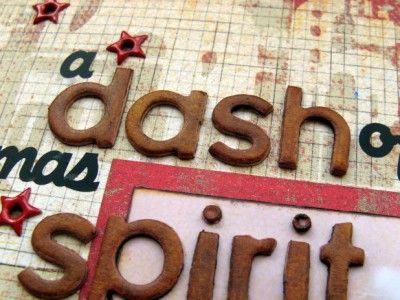 That's what I quite fancy having in my glass right now, but the diet won't allow it! Instead here is a page I made earlier in the month from a sketch on the Papermaze shop blog (
Scrap, Paper Scissors
) for a challenge over on UKScrappers. I've had fun with some ancient Basic Grey papers and office transfer letters from my
February Counterfeit Kit
, throwing in some star-shaped eyelets and tiny black brads from my stash.
This page records how difficult it is to get a decent photo of my three kids in the Christmas rush!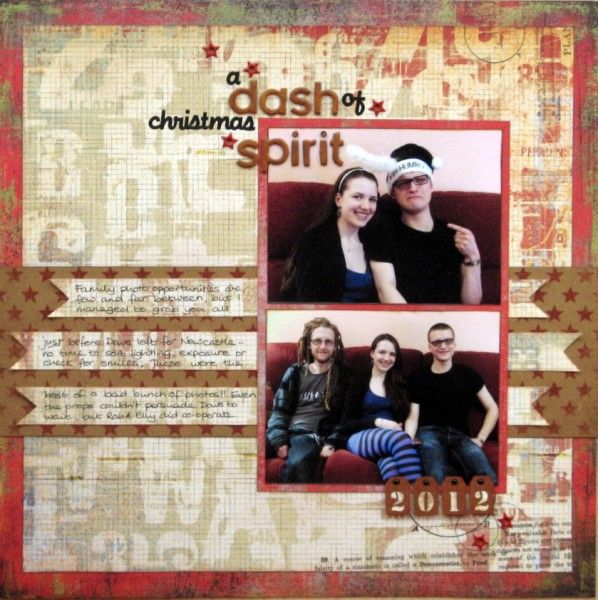 I only managed
a single page for Christmas last year
too ... the photo opportunities just aren't there now that they are late teens/adults :o( I'm hoping that they might feel guilty when they see this page and be a bit more cooperative next year!