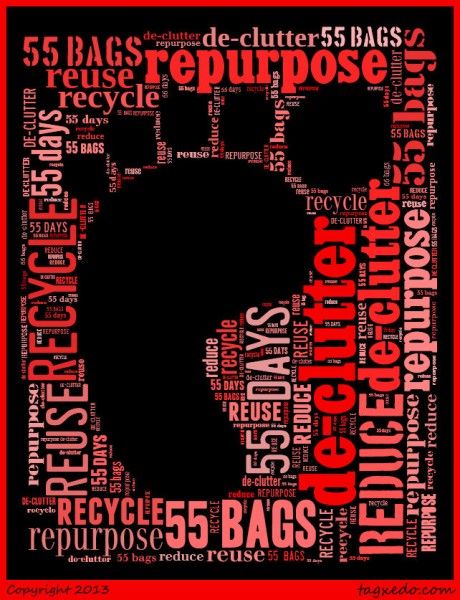 *sigh*
It had to happen :o(
A whole week with no de-cluttering.
Last week
, I complained of a reduction in enthusiasm and wondered what the effect of a surge in work might have. Hmmmmm working every day including 24 hours out of the last 53 really took its toll. By the time I got home and did my normal chores I just needed to slump in front of the TV before hitting the sack!
Never mind, I am actually still on track to make my target of 55 bags by Easter as several locations have yielded multiple bags ... 30 filled so far, from 21 of my 55 locations. Week 7 will be better *honest*
In the meantime,
Ladykis
is still having to keep an eye on Mr M to make sure that he doesn't bring more clutter into the house,
Missus Wookie
's working week has far exceeded mine, de-railing her efforts somewhat, but
Chipper
has outdone us all on the shredding front:
I just shredded almost 8 years of paperwork the other week. Boy did it feel good! The local tax laws only require that we keep 7 years worth so I finally disposed of the rest (15 years old!) :-) Amazing how much space that stuff took up!
Fifteen year-old papers - well done!!
Sandra
also popped by last week and
got ruthless
with her recipe book/cuttings hoard - also a job I need to tackle as I use the same 2-3 books all the time, yet own about 20!