Back in 2012 I managed to keep a pretty good record of all the books I read thanks, in part, to playing along with
Julie's Month in Numbers
. MiN fell by the wayside in 2013 and I'm sad that I have no proper reading log for the year. So I'm going to
try
and post some book reviews at the end of each month.
The first book of the year was from a batch of 10p novels that I picked up at the library sale last year: Margaret Forster's "
Shadow Baby
". A strange parallel tale of two baby girls born out of wedlock nearly a century apart who eventually seek out their natural mothers. Back in the late 19th century, life in an orphanage was hard, life with distant relatives harder still and searching for your mother was nigh on impossible. Public records mean that the modern-day birth mother is easier for her daughter to track down, but her fear of discovery and the emotions awakened are just as painful as the earlier mother's. Forster explores the emotions of the four women in great detail as they each tell a part of their (shared) histories. Quite an emotional and thought-provoking start to the year.
I had two books to read for my first Book Club meeting (December's discussion is replaced by a party in the bakery café where we meet), the first of which was "
A Week In December
" by Sebastian Faulks. This was not my cup of tea at all: a large number of unsympathetic (selfish, opinionated, unpleasant,over-privileged) London folk whose paths criss-cross during a seven day period just before Christmas. There is also much to much information about hedge funds - pages and pages and pages of the stuff! Combine this with some literary in-jokes and I had the feeling that I was not the intended audience for the book. A potential suicide bomber and a drug overdose victim added a tiny bit of tension but it was seven days I really had no interest in!
M.L.Stedman's "
The Light Between Oceans
" was much better with engaging characters, an interesting dilemma and the western Australian setting made a refreshing change. The story (of the consequences of the discovery of a tiny baby and a dead man by an island lighthouse-keeper and his wife) takes place shortly after the WWII and also explores the effects of the conflict on the Australian population. This book taught me a lot about the eponymous lighthouse but, in contrast to the ins and outs of futures and derivatives, by drip feeding the details in digestible amounts, I was able to enjoy the process. Several characters took turns to tell the tale, allowing me to focus on different aspects of their dilemmas. A wonderful debut novel!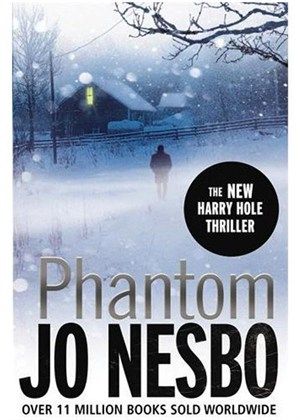 I haven't read any of Jo Nesbø's Harry Hole novels since
last
January so it took me a while to get into the swing of "
Phantom
" and get to grips with some of the characters' relationships. This was another novel that was told from several viewpoints - including a dead junkie and a mother rat separated from her babies! On top of that there was real-time action interspersed with historical recounts; not the clearest of storylines to follow. Fast paced, slightly confusing with a shock ending!
I'm still on the look-out for the
first
Harry Hole adventure "
The Bat
" on the my library shelves - it was translated from the original Norwegian long after the third book in the series!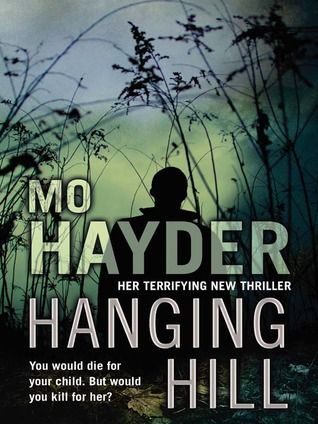 Another detective series I've been enjoying is Mo Hayders Jack Caffery books ("
Birdman
"was the first) but in my haste at the library, I'd grabbed a stand-alone book of hers: "
Hanging Hill
". This time we have a female police detective on the hunt following a brutal murder of a teenage girl - who happened to be friends with the daughter of the detective's estranged sister! The twists and turns come thick and fast as you follow the sisters in their separate struggles with evil deeds. No sooner do you think you've understood what's happening than the turn of the page confounds your expectations. Again, the ending was a total shock and left me wondering just what might happen
next
.
What are you reading right now? Do you enjoy books with several narrative voices or do you find them confusing? What's the weirdest fictional point of view that you've come across?