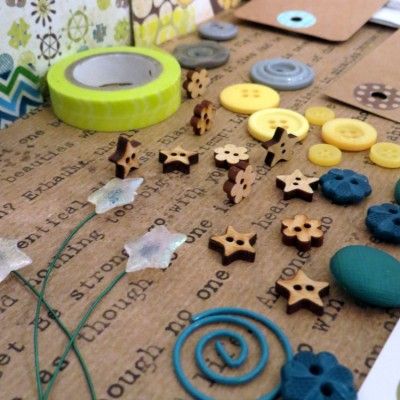 WOW - 2013 has gone and here is 2014 already.
Is it only me, or has time speeded up? I'm sure Christmases and Birthdays used to be annual events but now they seem to come along far too quickly!
It's already time for a new set of New Year's Resolutions ... have you made any? I'm determined to be a more consistent blogger and scrap more and what better way to start than by putting together a new kit to join in with the
Counterfeit Kit Challenge Blog
.
Slightly too festive and wintery for my current photos, so I had to get creative ... I looked for inspiration starting with the lovely teal & yellow stripes and teal & white snowflakes. Having found a set of four double-sided papers from Crate Paper that have been languishing far too long in my stash I added some extra papers, assorted alphas, some tags, washi, buttons, made my own stars on wires and my kit was complete:
Revserse Patterns
Supplies:
Downstream, Wild Flowers, Floral and Branch from Crate Paper's Brook Collection
Kraft Vie by 7gypsies
Simple Stories 24 Seven's Good Stuff (6x6)
Howdy from Studio Calico's Snippets collection (6x6)
Thickers Ash & Daiquiri alphas
Simple Stories Sn@p! Stickers
Various buttons from my stash
Websters Pages washi
Queen & Co washi
Spiral paperclips from Asda (Walmart)
Counterfeited Jenni Bowlin tags (tutorial
here
)
Counterfeited stars - just coloured wires glued to the back of some plastic stars (I made a loop to hold enough liquid glue to adhere properly and that way if it shows through to the front it's quite pretty still).
I'll add cardstock as and when I need it.
Now it's time to hop over to see what
Julene
has for you. If you want to visit all the Master Forgers or you want to know more about kit counterfeiting pop over to the
Counterfeit Kit Challenge Blog
today.